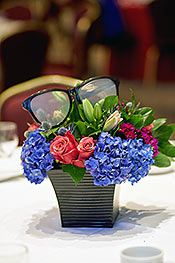 "Cherry Henricks, owner of Blossoms by Cherry, has been our floral event vendor since 2016, and I couldn't have done it without her for a number of our events. Cherry is easy to work with, is willing to stay within our budget, and is meticulous about the details. Centerpieces look perfect the day of the event, and her creativity is boundless. Her ability to bring our themes to life with flowers, makes her stand out compared to other florists. If you want the freshest flowers, with the best designs and want to keep it local, Cherry is the person to call."

Jessica Yasukochi
Vice President, Valley Industry and Commerce Association (VICA)
Centerpiece Theme: Time for a New Vision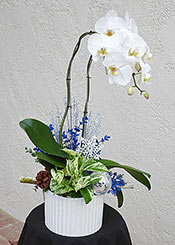 "At Jana Design Interiors we always look for creative ways to thank our clients for their loyalty, especially during the holidays.

Blossoms By Cherry collaborates with us to create completely unique orchid arrangements in the style and size that is best for each of my client home or offices. We love to have them delivered a week or so before Thanksgiving, Christmas, Hanukkah or a special occasion and then enjoy them for weeks, months and some for years to come.

People love to hold onto the interesting bobbles and decorations that Cherry works into each elaborate design. Because each arrangement is a one of a kind our repeat clients look forward to receiving an new Orchid arrangement each year!"

Jana Rosenblatt
Jana Design Interiors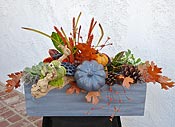 "Cherry - I just wanted to let you know how much I love the arrangement you made for my Thanksgiving dinner. I have been the recipient of many beautiful arrangements from you over the years as my husband has always given me Blossoms by Cherry for Valentine's Day and other special occasions. I could never name a favorite because each one of them has been exquisite and gorgeous.

This year, we were hosting a Thanksgiving dinner at our house and I asked if you would be able to do something a little different. . . . although I love what you do with fresh cut flowers, I wanted something that would last longer than a few weeks. I asked you to create something that I could use as a centerpiece through Thanksgiving and after. I didn't give you much direction other than the colors of my linens and dishes. The centerpiece you created was the perfect blend of dried flowers and succulents. It lasted in beautiful condition for 2 months. Even now, it could be re-used by adding in new succulents or other flowers.

I love everything about this arrangement. . . the container, the driftwood, the bird, and all the beautiful succulents and dried flowers. One thing I can say with confidence is that you can take on any challenge and come up with something stunning. Thank you for taking my idea and making it a beautiful reality."
Lois Koch
Productivity Consultant and Professional Organizer at Let Lois Do It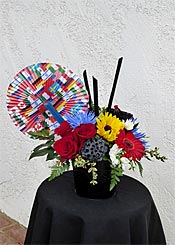 "Just a note to say 'Thank You' for your wonderful selection of flowers for our ARTA Travel Consultants meeting last Tuesday. The flowers were magnificent and well planned for the occasion. Totally loved the fans of many countries which was most appropriate for devoted, well-traveled people and diverse cultures as well as the emphasis on the Chinese New Year. Thanks again for your kind and thoughtful 'floral art'."
Marcia Rosenzweig
Travel Consultant
A Travel Bazaar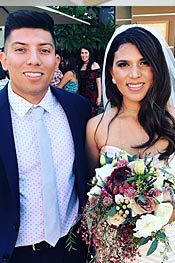 "I just can't thank you enough for my beautiful wedding flowers. Everything was gorgeous. I wouldn't let go of my bouquet almost the entire time. The church pieces were beautiful and so were the small bud vases on the reception tables. Thank you times a million! I was in love with everything."
Jewel Casillas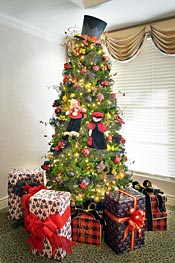 "Cherry Henricks, owner of Blossoms By Cherry, has touched our community in so many ways. Whenever Cherry stops by Aegis Living, Granada Hills, she is warmly greeted by our residents and staff with whom she has formed a bond over the years. I was introduced to Cherry shortly after I began working at Aegis Living, and was immediately impressed by her creativity, color sensibility, and attention to detail. Cherry's design intuitiveness goes beyond floral designs. During the holidays each year, she helps us create a festive and joyous feeling in our community bringing in bright colors, unique ornaments, and other holiday decorations. Cherry is a treasure. I would not hesitate to recommend her to anyone in need of a florist."
Roger Young
Executive Director, Aegis Living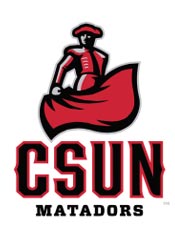 "As the Associate Vice President of Development and Alumni Relations, I am asked to arrange everything from small informal alumni gatherings to large fundraising dinners. It's the details such as the centerpieces that make these events pop. That's why I keep Cherry Henricks name on speed dial. Cherry, owner of Blossoms by Cherry, a Los Angeles-based florist, is extremely professional. She can work within any budget and her floral arrangements are always unique and geared to our theme. You won't find her designs anywhere else. I can always count on Cherry to take our event to the next level. She is flexible and works well within our large, complex financial and insurance requests."
Shellie Hadvina
California State University Northridge (CSUN)
Associate Vice President of Development and Alumni Relations
"Blossoms by Cherry has been our exclusive florist for the past five years. Cherry Henricks, the owner, has always done extremely beautiful floral work for our weekly deliveries, all of our events and parties, including graduation. She has always been there for us in every way with utmost reliability and artistry, and we have never received anything other than great compliments on all of her work! You can tell this is not just a "job" for her, but a passion and she works extremely hard to make our flower arrangements unique and detailed. We never feel like we are getting a standard item no matter what budget we as her to work within.
I would highly recommend Blossoms by Cherry to anyone for any party, event or special occasion, or just to send flowers. Cherry is always an absolute pleasure to work with! It is very refreshing to work with someone whose company never fails to keep their word and who always delivers on every promise with the utmost integrity."
Sherri Warren
California State University Northridge (CSUN)
Event/Catering Manager
University Club/Orange Grove Bistro
"I have been using Blossoms by Cherry for the past year. Cherry does the floral arrangements for the assisted living community that I direct and she also was the florist at my son's wedding this year. So, when it came to choose a florist my daughter, Emma's wedding, there was no doubt in my mind that we would choose Cherry.
At our planning meeting, Emma expressed her vision of wildflowers, pumpkins and sunflowers. During the planning time, Cherry reached out to share new ideas and thoughts, and even took a trip to the venue to see it for herself. We both trusted Cherry and looked forward to the big day in September.
Nothing could have prepared us for what we saw the day of the wedding! Not only did Cherry capture all that Emma wanted, it was so much more! Cherry's flowers were breathtaking…the bridal and bridesmaid bouquets, centerpieces, floating sunflowers, corsages, welcoming arrangement, boutonnieres and the chuppah..they brought my daughter and I to tears. Cherry even had pumpkins placed along the aisle. She went above and beyond and she did it outside on the hottest day of the year! Thank you Cherry for going above and beyond to make Emma's wedding all that she wanted it to be and more. You are an amazing, creative and passionate florist. I am sorry that I am out of kids so I won't be planning any more weddings, but I look forward to continuing to work with you in the future. "
Margie Veis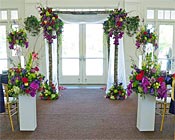 "The flowers were the first thing our guests saw as they walked through the door and they markedly enhanced the entire wedding and we were thrilled with them. We even took one arrangement home. They were absolutely gorgeous and all our friends have commented on them - they were extraordinary! They struck just the right note we were looking for - elegant and happy colors. Thank you so much for everything!"
Susan Strassner and Paul Levine
Valencia, CA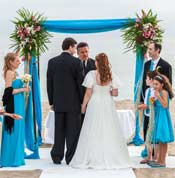 "All during the craziness of the wedding day, there was absolutely no doubt in our minds that the flowers were going to be perfect, and they were. Everything was beautiful and came out even better than I expected. Thanks again for the wonderful job. You are truly a master of your art."
Vonnie and Mike Edwards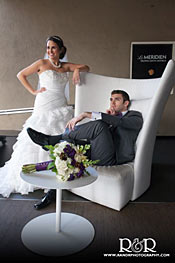 "Thank you so very, very much for the outstanding floral work you did for our daughter Carolyn's wedding. You have been a pleasure to work with ever since our first meeting, and we feel very fortunate to have found you. Heaven knows there are plenty of florists who claim to be "wedding specialists", but we could tell right from the beginning that we were working with someone who could truly make that claim.
We received many compliments on the beautifully original centerpieces that you created for the evening. They were elegant without taking over the table like others that we've seen. Carolyn wanted something unique, and you took that idea and ran with it. Using the boxes that you painted to match her bridesmaids' dresses, then blinged up, was inspired! The flowers you used were perfectly matched in color and style to our color scheme and the bamboo sticks were a perfect addition.
Just as beautiful were the bride's and bridesmaids' bouquets and even the boutonnieres went beyond our expectations. As for the Chuppa, it was decorated perfectly to compliment the traditional Jewish wedding ceremony, without overwhelming it.
Last, but certainly not least, your suggestion to add that large, magnificent floral piece to the foyer was exactly right. It made a huge difference to the room and received well-deserved praise from everyone. Just as importantly, you kept the cost reasonable so that we could add that needed arrangement yet stay within our budget.
Cherry, I so appreciated the periodic updates during the year, and the meeting at the hotel the week before to go over the details of delivering the flowers and setting up the Chuppa. It took a load off my mind to know that you had your procedures set, and that I wouldn't have to worry about you on the wedding day when I had so much to take care of. You are a true professional.
Please feel free to use me as a reference for prospective clients. I would be happy to speak with anyone about your talents and services."
Linda Horton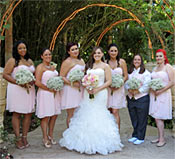 "I cannot thank you enough for helping me make my DREAM wedding come to life! You were an absolute DOLL throughout the entire process, even with all my special requests and last minute changes. I really appreciate you being so generous with your leftover flowers which really took the décor from amazing to breath-taking. I am NOT a "low maintenance" bride and want other picky brides to know that you are the absolute best in the business. I am so glad that I took my time researching all the wedding vendors because it totally paid off. I want you to know I will absolutely be recommending you to anyone needing an awesome, affordable, top of the line and professional florist for any and all occasions. From the bottom of my heart, thank you, thank you and thank you, for making my wedding day the most beautiful and memorable of any day in my life! "
Jennifer Greywitt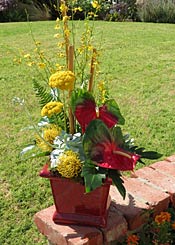 "I know I can trust Blossoms by Cherry to prepare the perfect floral arrangement when I need to thank a client or acknowledge an event. Each arrangement is especially suited for the particular client or event."
Barbara G. Azimov
Law Offices of Barbara G. Azimov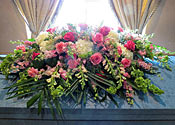 "Cherry Henricks has helped me through the last four years with flowers for all occasions, for my mother, my grandfather, and parties in my home. She is my go-to lady for all floral gift needs. Every arrangement is unique and absolutely magnificent. My favorite arrangement for my grandfather was in an old toy fire truck with flowers coming out of the top and sides. Most importantly, when my mother passed away suddenly while I was out of the country, Cherry stepped in and created beautiful flowers for my mother's service, including her casket and table top arrangements. She went the extra mile to assist me and made sure that all details were covered as I returned only two days before the service. It was so comforting knowing I could trust her with this while I was out of reach. No one else could have possibly done such a wonderful job.

My business partner and I are known for being rather demanding and exact. Trust me when I say you will never ever be disappointed when you entrust Cherry with your floral needs".
Deborah Marzalek
Takata and Marzalek, Inc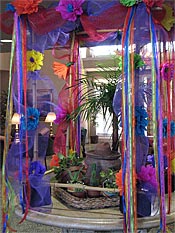 "What a pleasure to recommend the floral services of Blossoms by Cherry. Cherry has gone above and beyond on every detail for every occasion providing creativity, beauty, style and simple good taste. Upon receiving some general guidelines and goals, she ran with it and executed every time. We have a series of special occasions where we rely on Cherry to theme arrangements suitable for the particular event. In every case she has hit a HOME RUN, including being featured in our company's newsletters and stories. She is timely, dependable and of high character.
I have no doubt she will do the same for you. Please let me know if I can provide further information or assistance of any kind."

Victor Mills
Executive Director
Aegis of Granada Hills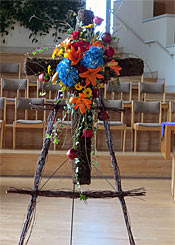 "It was a very difficult and emotional time in February 2013 when my husband of 52 years died suddenly. Blossoms by Cherry was my choice to do all the flowers at his memorial service. When I spoke with Cherry to let her know what I had in mind, she was so attentive and focused on what I was describing. She asked the right questions and understood what I wanted and what my husband's favorite flowers were. Everything Cherry created was perfect and better than what I described or imagined. The sanctuary was lovely with her creation.
Thenk you, Cherry. "
Irene Sipantzi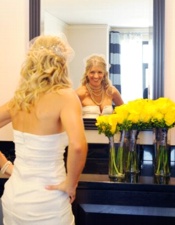 "Being a graphic designer, I had a very strong vision for my wedding and after meeting with Cherry I knew she was the florist to bring my vision to life. Her willingness to work with me endlessly to iron out all the design details while working within the budget I set was amazing. I felt very comfortable working with her during the months preceding the wedding and we communicated very well and often. Initially I was worried about hiring a florist from the Los Angeles area for my wedding in San Diego, but Cherry convinced me unequivocally that her organizational skills and experience handing large out of town interior design projects made that worry meaningless. On the day of the wedding her execution was flawless and professional and the flowers were amazing. I could not have been happier. Cherry saw my vision and made it happen! I will recommend Blossoms by Cherry to everyone I know who needs flowers."
Alexis Armour McCandless
San Diego, CA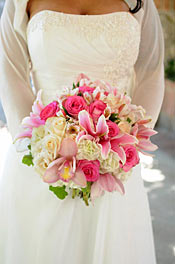 "Cherry does absolutely beautiful work. Her floral creations for our chuppah, cake, bouquets, corsages / boutonnieres and table display were magnificent. Everyone was commenting on how lovely everything was because of her wonderful creations. I think the couple whose daughter got married the next Sunday were sorry they didn't find her!

She was extremely flexible in terms of flower choices, let us see variations in person, worked with me on exactly what I wanted and how much it should cost, and even made alternative boutonnieres for the men at no additional charge (plain white and ones with some of the pink roses in the bride's bouquet). She even practiced putting our chuppah together with us! I can't say enough nice things about Cherry and the attentive service she gave us."
Beth U
(Mother of the Groom)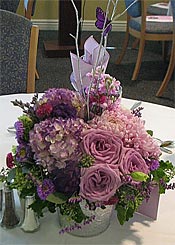 "After meeting with several florists, we were fortunate to have found Cherry. We felt she knew exactly what we wanted for our sorority's 50th birthday reunion luncheon centerpieces. We had a tight budget yet she delivered the most beautiful flowers ever. Her creativity, eye for color and sense of design was right on target. It was a pleasure to work with such a talented floral designer and I know we will be getting more Blossoms by Cherry!"
Sherry Herman
Reunion Committee Chairman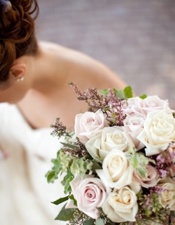 "Our daugther was married on September 27, 2009. Alex is our only daughter and she gave us less than six months to pull a wedding together for 200 people. Another thing I should note is Alex is extremely creative and she wanted exactly what she wanted. She had a theme and a project board and she is a perfectionist. When it came time for the flowers I met Cherry Henricks. Cherry got behind the theme and the design board immediately and when we met for the first time she came PREPARED! Cherry's years of interior design are probably responsible for how she approaches a project. Because Cherry was relatively new to floristry I was reluctant to contract her; but I liked her attention to detail so much that I felt she would treat our wedding like a design project and not just people ordering flowers. My intuition was right. Every step of the way Cherry Henricks will give you 120%. Her execution was flawless and if the pictures don't tell you - everything was beautiful! If you are looking for a partner in the most important day in your daughter's life; then Blossoms by Cherry is worth every penny. If you are just looking for flowers, she will change your mind about that and give you the experience of a lifetime."
Carol Kinney (mother of the bride)
Glendale, CA
"Dear Cherry -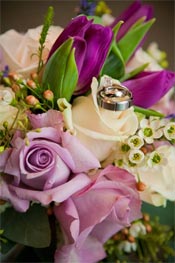 I wanted to takea a moment to say THANK YOU again for making my wedding day so incredibly beautiful. When I first started planning my wedding, the number one concern on my mind was my dress and my flowers because I believe that is what sets a wedding apart from just another nice party.
I knew that when I chose somewhat unconventional winter colors, lavender and purple, for my traditional January wedding that it was going to be a challenge to find someone who could bring my vision to life...but then I met you and all of my fears immediately disappeared!
Cherry, your ability to listen, ask the right questions and communicate in your client's "language" takes all the stress out of the floral designing process. You gave me options, pictures and guidance wich are very important to a "control freak" like me. Your willingness to meet me at my venue and take on some of the shopping responsibilities helped me maintain my sanity and further demonstrated your commitment to making my wedding day special.
When I arrived at my venue, my breath was taken away! Seeing the flowers for the first time, I knew it was really happening...I was getting married. I could not stop marveling at your team's amazing artistry...YOU NAILED IT! It was even more gorgeous than I could have imagined; the flowers were vibrant, fresh and fragrant while the greenery was crisp and textured. Your versatility, I am certain, is unrivaled; I asked for glass urns, glass vases, hanging arrangements, wall arrangements, 3 different styles of table arrangements, candles, garlands...and you delivered! Everything worked together and set the mood for each stage of the day.
I will never call any other florist! You are talented, confident, trustworthy and dependable. You made my day perfect and and we had fun while doing it. I couldn't have dreamed up a better person to have had the pleasure of working with for my special day. I wish you all the best and much success!"
Warm Regards.
Erica and Justin Jackson
Long Beach, CA.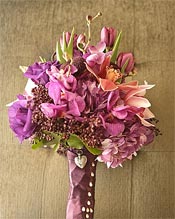 "Hi Cherry,
I just wanted you to know that I thought everything looked spectacular. My bouquets were beautiful and you made my dream come to life. I really like the centerpieces that we ended up with and I am glad you made the decision not to fill the bubble bowls with water as the boat trip was a bit rocky. I know it was a stressful environment and at times really difficult, but I appreciate your dedication, and it really showed through at the end. I loved everything, and the flowers looked beautiful in all of my pictures. Thanks for making a hair piece and topping my cake last minute, and putting in the hard work in the limited time frame you had.
Thanks again!!"

Katherine Harris Armrine,
Modesto, CA>